When it comes to growth patterns, sprawling cities matter. The largest 25 are home to 20.7 million people—and they anchor metro regions with 53 million people, about one-sixth of the US population.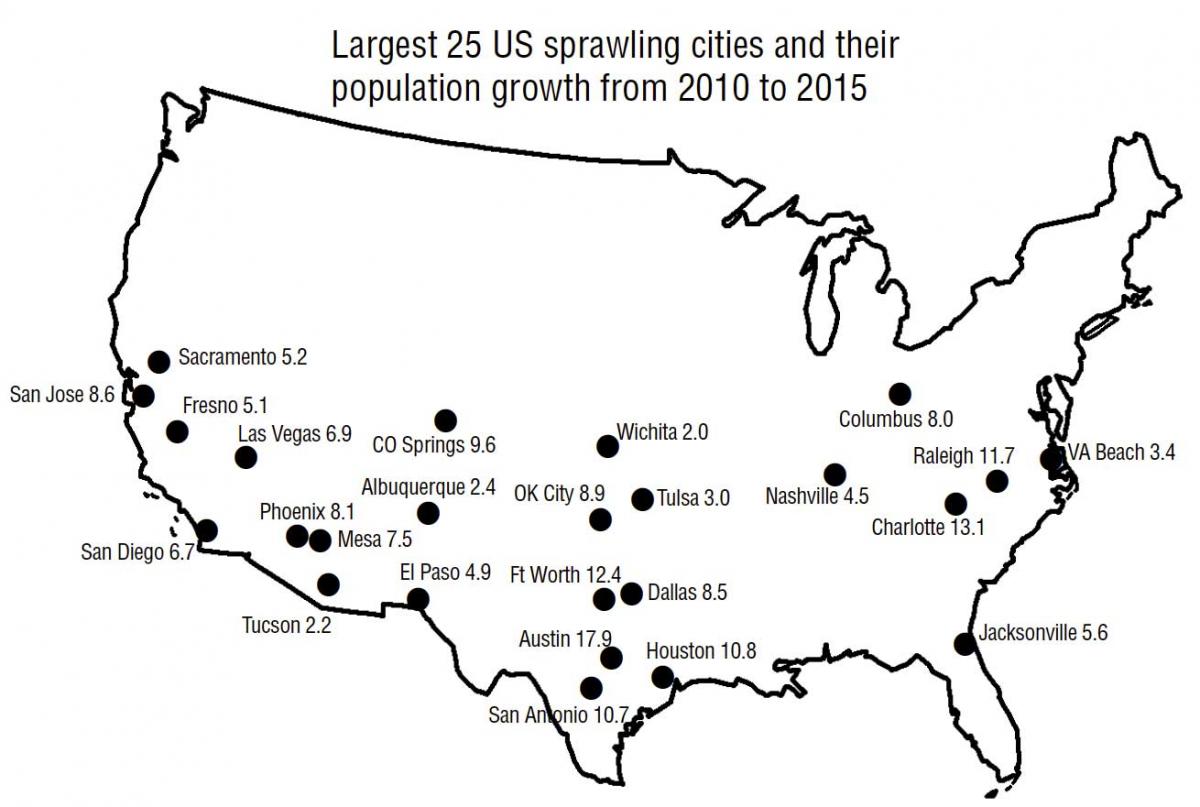 This may be hard to imagine today—but in 1950 these were compact, small- to mid-size cities. Only three—Houston, Dallas, and San Antonio—had a population of more than 400,000. Now they are the biggest US cities by land area and among the largest demographically—six have more than a million residents and Houston, the most populous, tops 2.3 million. …
Sprawling cities have a relatively high percentage of single-family detached housing—56 percent of total housing. In the largest traditional cities, that figure is only 22 percent.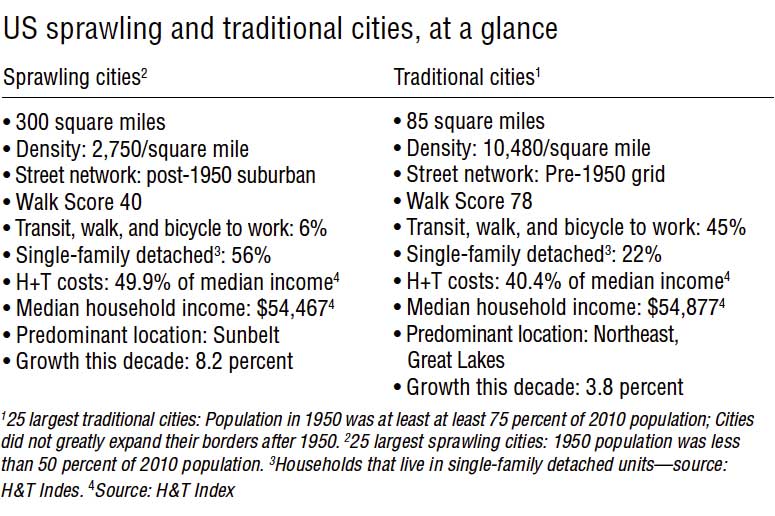 Metro areas of all kinds are becoming more urban and walkable in their growth patterns, according to research by Locus, a part of Smart Growth America.
The metropolitan areas encompassing sprawling cities have a "fair share index" of 2.3, which means that commercial development in their metro area is trending toward "walkable urbanism" at a ratio of about 2.3:1. The index measures the marginal market share increase or decrease for net absorption of real estate for a given time period, compared to market share at the beginning of that time period, Locus explains. [1]
The urban form of principal cities may influence urban patterns throughout metro areas. The regions centered by traditional cities have a fair share index of about 3, while the regions surrounding sprawling cities are becoming more urban—but at a slower rate.