Housing Justice Dialogue
January 31, 2013
Housing Justice Dialogue #1: Films Created by Young Artists on the Housing Crisis in Metro Vancouver
.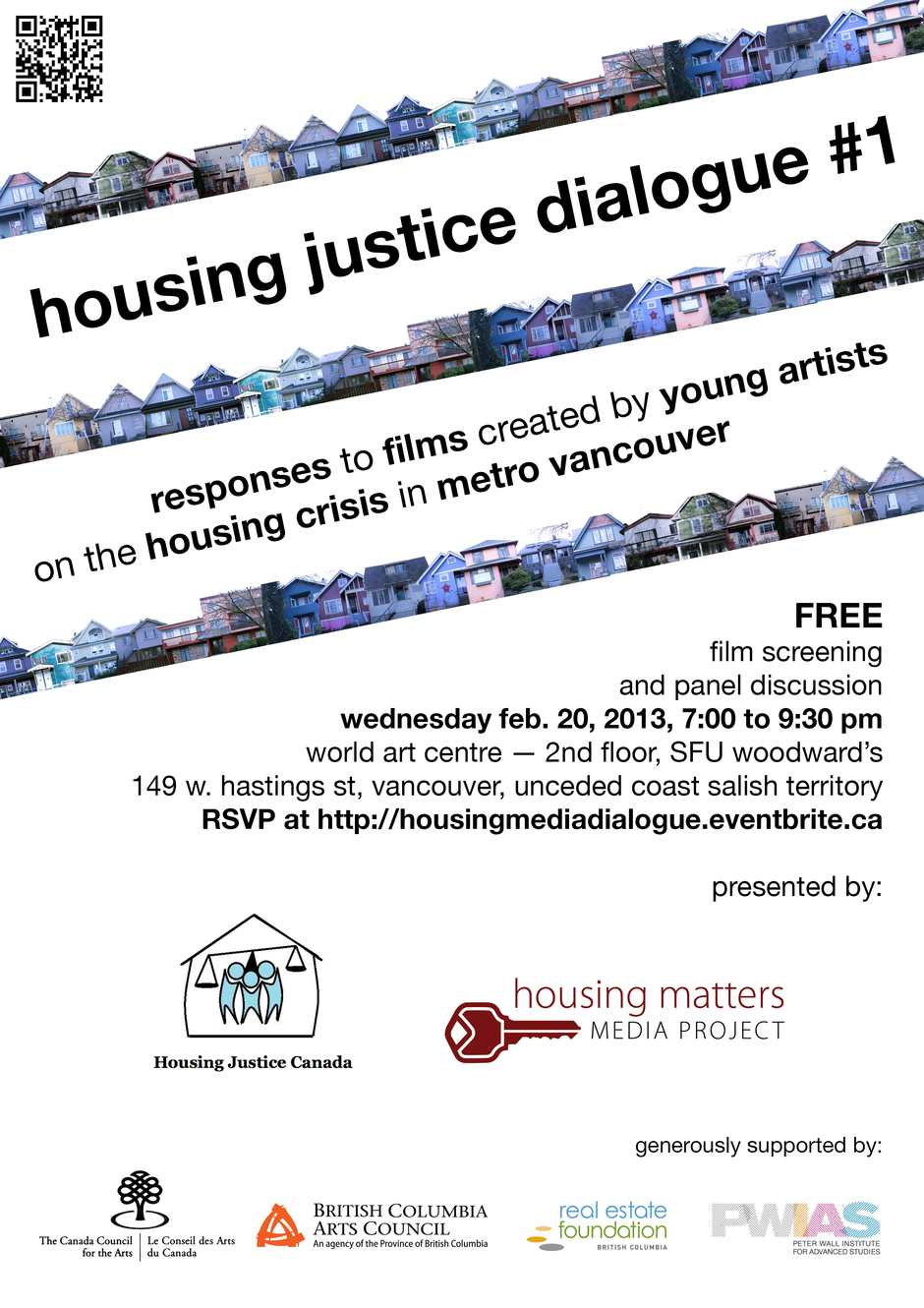 In the fall of 2012, the Housing Matters Media Project invited ten young emerging media artists to explore issues relevant to Vancouver's housing crisis and to possible solutions.
The Housing Matters project has resulted in a remarkable collection of short films on housing by these youth artists. Come and see these films, followed by  a panel of local and national housing experts discussing the issues highlighted by these films.
Michael Shapcott, Director, Housing and Innovation, Wellesley Institute, Toronto, Ontario
Matt Hern, Co-Director, Purple Thistle Centre and Urban Theorist
Colleen Hardwick, CEO, PlaceSpeak
.
Date: Wednesday February 20, 2013
Time: 7:00 – 9:30 pm
Location: World Art Centre – 2nd Floor, SFU Woodward's, 149 Hastings Street